Since 2002, Kate & Cole have worked together to run summer camp.
Kate's the smart one (she graduated from Dartmouth and then Hah-vahd.) Cole just works hard. Both were Division I athletes, captains of their teams, earned Masters of Education degrees, and are all-around camp nerds.
Parents of two teenagers and one pre-teen, we've literally worked side-by-side running summer & our home since the day we met.
However, like anything great, we've not done it all alone. Scroll below to meet the Campfire friends who help us run camp, laugh at (Cole's) dumb jokes, hold us accountable, and make running camp fun.
We hope our experience, stories, and friends will help bring the magic of camp back home for you.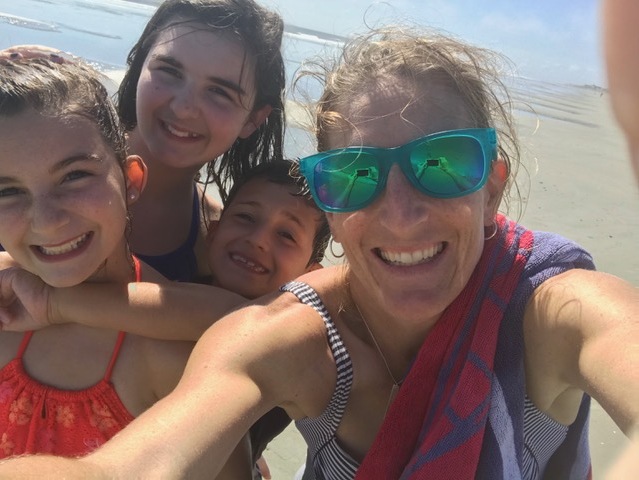 A summer camp professional since 2002, mom to four awesome kids, and developing marathoner, Sue rocks it every day. We've learned a lot from Chopper and know you'll enjoy learning as well.
Ok, we'll let you know her real name, too…. Dana has been a part of the summer camp world since 2010. A mom of two bouncing kiddos, wife, camp professional, and all-time-fun-making great, "PSP" can't wait to share the fun with you back home!
A longtime music industry producer and DJ, Scrappy brings a whole different level to the 'show' of camp. Our Campfire Conversation producer, Scrappy keeps this ship rolling along with his camp duties, chasing his two kiddos, and trying to keep up with his bride, PSP.